BUCKLE UP
Hey Guys!
I took a little over three months off blogging due to traveling and some personal business that needed to be taken care of.
Anyhow, I am glad to be back and get my blog back up and running!
If you all follow me on
Instagram,
I have been enjoying the summer with a trip abroad and going to my very first Music Festival (in which all will be documented and posted on the blog soon!)
So to bring you all back onto The StyleWalk…lets begin with my Outfit of the Day…
 Outfit details:
---
Off the shoulder tops have been a massive throughout this year, so why not pair it with the second most popular piece of the season: a statement choker.
Matching the heavy duty sandals with a pair of baggy jeans for an edgy vibe but the flowy top creates a more feminine ambiance, in which balanced out the overall look.
I hope you guys enjoyed this new blogpost! I will be sure to keep posting and keep up to date with me on social media!
Until Next Time Lovelies
XoXo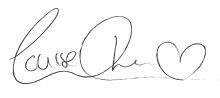 ---
---